Introduction to NSC Engineering
Company profile
Registered name

株式会社NSCエンジニアリング

NSC ENGINEERING CO.,LTD.

Established

October, 2018

Address/ Contact information

1-117-1, Morimoto, Itami, Hyogo, 664-0842

Phone number: +81-90-1448-8699

Fax: +81-72-770-3656

Number of employees

40 (As of August 2019)

Company officers

Representative Director: Tatsuya Suitani

Director: Shoichiro Nishiyama

Director: Yasushi Fukaya

Statutory auditor: Seiji Kumano

Capital

10,000,000 yen (100% owned by NSC Co., Ltd.)

Business Content

○Design/ Fabrication/ Sale of glass etching equipment

○Design/ Fabrication/ Sale of metal etching equipment

○Design/ Fabrication/ Sale of photofabrication related equipment

○Processing/ Sale of polyvinyl chloride resin & other synthetic resin

○Maintenance/ Improvement/ Repair/ Conversion of machines

○All businesses incidental to the preceding items

Main customers (in arbitrary order)

・ELECTROPLATING ENGINEERS OF JAPAN Ltd.
・SAKATA INX ENG.CO.,LTD
・C.Uyemura & Co., Ltd.
・FUJIFILM Global Systems Technology Co., Ltd. (FFGST)
・OHMIYA CORPORATION
・KOREA FILMS TRADING CORP.
Company organization chart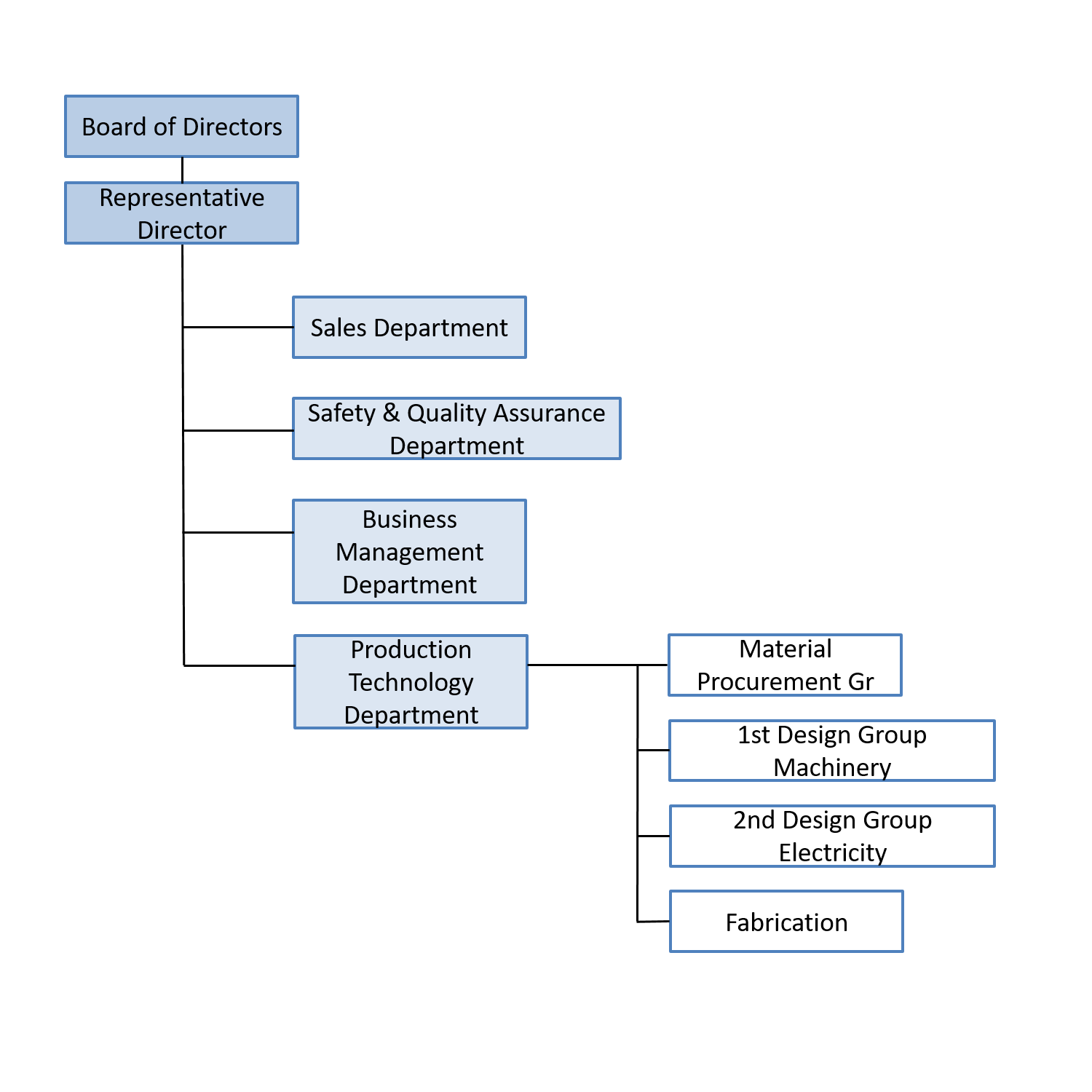 Access Map
By bus
| | |
| --- | --- |
| Access by Itami City Bus From Itami Station (Hankyu) or Itami Station (JR West), please take Iwaya Circulation Bus #22 or #23 at bus stop No. 6; please get off the bus at "Kamitsu Exchange Center-mae," and walk for 1 minute. | |
By walking
About 15-minute walk from Itami Station (JR West)/ Itami Station (Hankyu)
Certifications acquired
ISO certification
NSC Engineering 's quality control conforms to ISO 9001.
Certified business range
Design/ development/ fabrication of Semiconductor manufacturing equipment, FPD manufacturing equipment, electronic component manufacturing equipment, and photolithography equipment
Certification standard
ISO9001 :2015/JIS Q 9001 :2015
Registration number
JQA-QM9890
Registration date
April 18th, 2003
Revision date
March 29th, 2019
Construction license
NSC Engineering has a construction license.
| | |
| --- | --- |
| Licensed construction work | Machinery, equipment, and facility work |
| License number | License by Governor of Hyōgo Prefecture (ordinary-1) No. 302981 |
| Date of license | August 23rd, 2019 |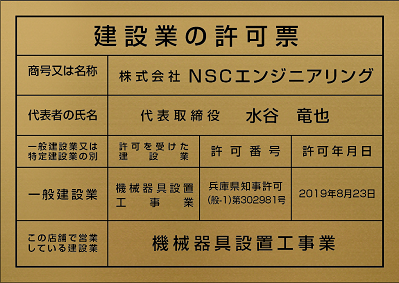 Equipment owned by NSC Engineering
Our main equipment
| Equipment name | Number | Equipment name | Number |
| --- | --- | --- | --- |
| Lifting table circular saw machine | 2 | Milling machine | 1 |
| Milling Drilling machine | 1 | Lathe | 3 |
| Planing machine | 2 | Drilling machine | 5 |
| Bending machine | 6 | 2.8 t. crane | 2 |
| Numerical Control router | 1 | Forklift | 1 |
| 3D printer | 1 |   |   |
Numerical Control router

Milling machine

Panel saw

Drilling machine/ Lathe

3D printer